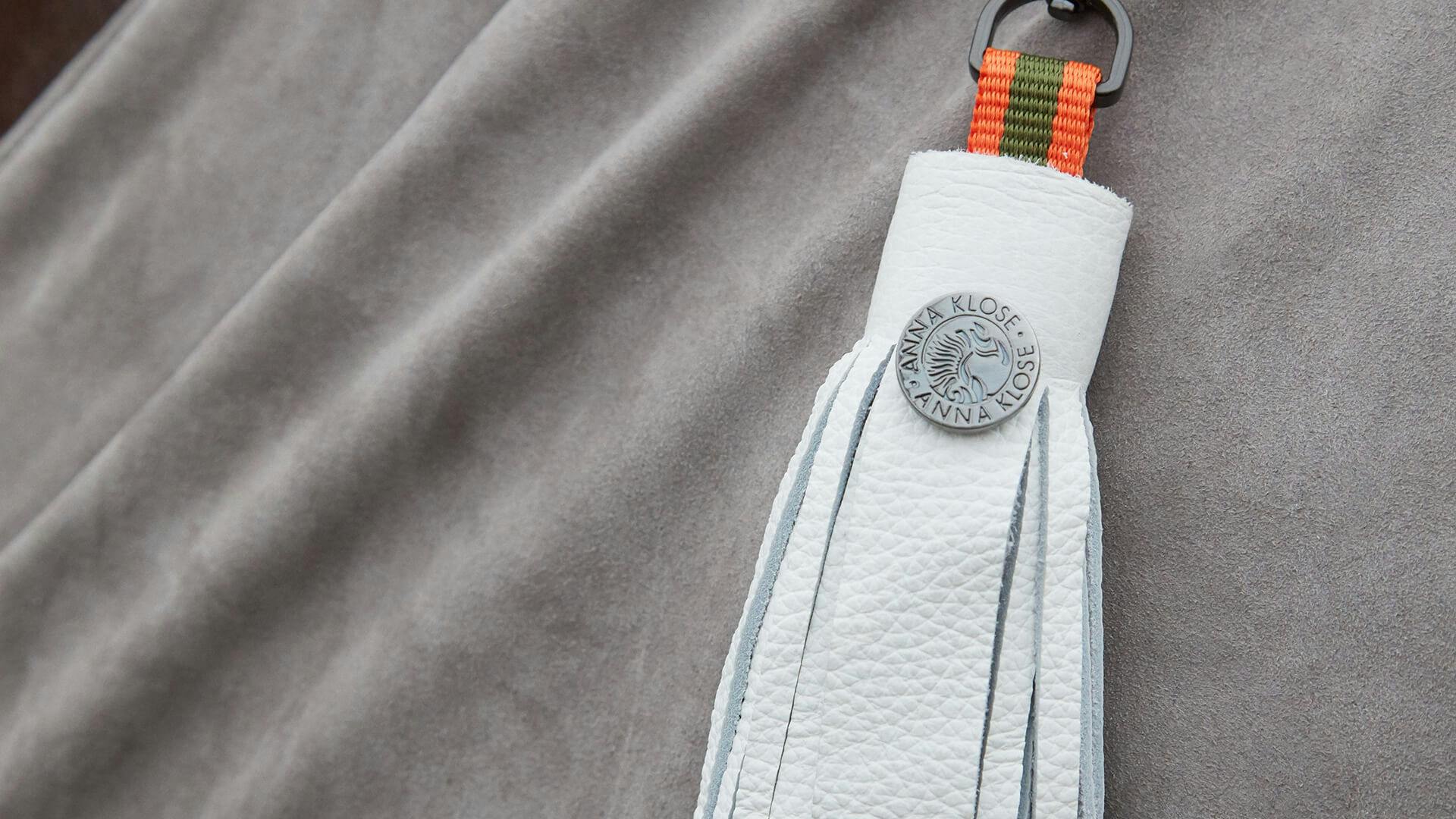 Accessories
For the little extra
Accessoires on our Personal Tag
One of our unique highlights is the Personal Tag we developed. It is integrated in the Anatomic Suite in the front part of the horde. With a variety of tassels and pendants, you can personalize the bags and blankets. Our leather accessories are also handmade and match the high quality of our blankets and bags.
With room for your personalization
Imposing tassels
A real eye-catcher are these tassels, which can be personalized with your initials or with small letterings.
The classic logo button on the front provides the tassels with their noble finish and complements practical carabiner in gun metal. Due to the wide front, the tassel can be freely designed with letterings according to your wishes. We are happy to assist you.
In the matter of love
Elegant heart pendant
The heart pendants in white or brown calfskin give the products their loving accent.
Whether equipped with a loop for the blankets or with a small carabiner for the bags – the small heart pendants give your new favorite piece the finishing touch. The ribbon in our brand colors makes our heart pendants a real eye-catcher.