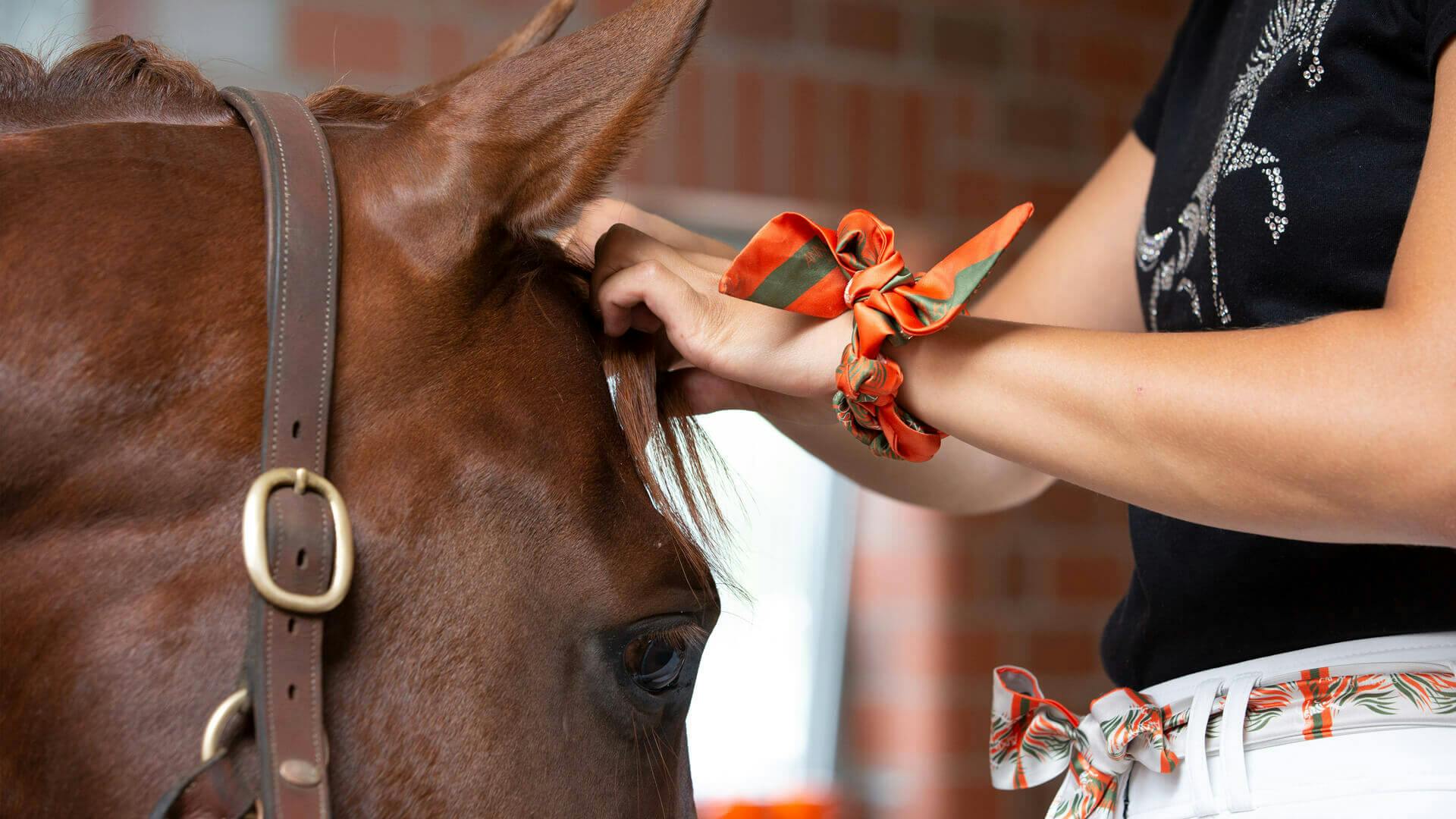 How-To
First-hand tips and tricks
For long-lasting enjoyment
With the use of high quality materials and the exact processing of the fabrics we intend to produce a durable product. To ensure that you enjoy your new favorite piece for a long time, we will be providing you with tips and tricks on this page.
How to find the right size for your horse
A measurement guideline
With our innovative fit, the ANNAtomic Suit, choosing the right size is critical to ensure both the comfort and the functionality of our blankets. Therefor we have created a little guide on how to find the right size for you horse – and thereby explaining the difference of the American and European scale of size. 
As horses of the same height at the withers come in a variety of shapes and sizes, it is useful to take certain measurements of your horse. For finding the right U.S.-American size using a soft measuring tape. Then measure from (A) at the centre point of the chest, across the point of the shoulder and to the point (B) at the centre of the tail. When you have the measurement, remove 10cm (4inches) and choose your horse's size from the table.
The European size scale works differently, as the horse will be measured from the highest point at the withers (C) right until the base of the tail (D).