ANNA KLOSE
High-end horse equipment and finest handmade horse blankets to complement the beauty of your horse – first-class products as a result of in-depth research paired with the most elegant design and purest craftsmanship.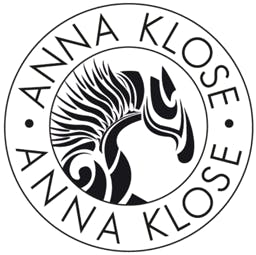 INNOVATIVE PATTERN
Anna Klose revolutionizes the given standards in horse equipment The ANNAtomic Suit adapts to the shape of the horse's back due to its innovative design. Via the fit of the upper back area, we can allow more freedom of movement, especially in the shoulder area.
UNIQUE MATERIALS
We are the first equestrian manufactory to offer our horse blankets in tech-suede and Alcantara. The high-quality materials impress with their extraordinary functionality and provides the blankets with the unique signature style of Anna Klose.
MASTERLY FINISHING
All horse blankets are handmade in our Hamburg manufacture. Each of these masterpieces is made with the finest tailoring in at least two days of work. From the first cut to the last seam, there are more than 120 processing steps.
ANNA KLOSE
Horses inspire us with their size, strength and elegance – we want to create unique products, which can live up to the nobleness of each horse and their riders. That is what our philosophy is based on. Therefor we have specialized in exclusive horse tack featuring innovative functionality, unique design and highest craftsmanship.